Aliyah: Max Steinberg's Choice
A visit to Mt. Herzl was the impetus for Max Steinberg's fateful decision: to make Aliyah and enlist in the IDF. After Max was killed during Operation Protective Edge, the People of Israel returned the love of which he was so worthy, and thousands of Isra
Max visited Israel with his brother and sister on a Birthright program – though he was not very enthralled with the idea at the time. All this changed after he visited Mt. Herzl, a few days after landing in Israel. It was then that he decided to make Aliyah and serve in the IDF. Max enlisted in Golani and, despite missing his parents and home abroad, he felt Israel was the place to be. The People of Israel returned this love: the Mt. Herzl Military Cemetery in Jerusalem was crowded to overflowing with thousands of Israelis, there to salute Max on his final journey.  Many of those who came to the funeral were civilians who had never met Max, but had come in response to a request through the media to accompany him on his final journey.
Max Steinberg
Many of you might perhaps remember the name Max Steinberg, but probably almost everyone recalls his funeral, unprecedented in Israeli public life. Steinberg, a lone soldier who made Aliyah from the United States, was killed during Operation Protective Edge. Without any family in Israel, it was a small group on Facebook that appealed to Israelis to come to his funeral. That evening post snowballed — into a tremendous turnout of close to 30,000 people accompanying his coffin at the Mt. Herzl Military Cemetery in Jerusalem; most of those present had never met him.
Max was born to Stuart and Evie Steinberg on November 27, 1989 (29 Cheshvan 5750), in Los Angeles, the older brother of Jake and Paige. They were a typical Jewish-American family from the West Coast. An athlete who loved football, Max was an excellent player and dedicated most of his time before he enlisted playing football. In June 2012, he visited Israel with his brother and sister on a Birthright trip. The trip was very meaningful to Max, and, during a visit Mt. Herzl, while at the graveside of Michael Levin, himself a lone soldier, Max decided to return to Israel and enlist in the IDF's Golani Brigade.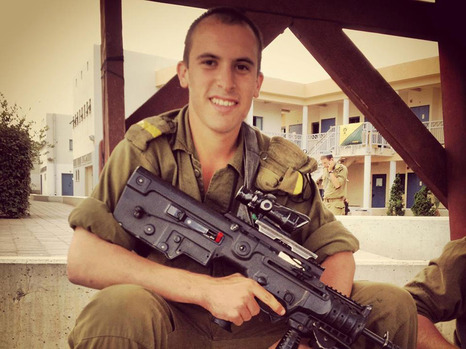 Max Steinberg 
After undergoing tests at BAKUM (the Hebrew acronym for the IDF's Induction Center), Max was told he would not be able to enlist. He did not give up, responding with two possibilities: To either serve time in a military prison or return to the US. He finally enlisted in Golani's 13th Battalion. "He dedicated himself fully to the State of Israel," says his father, Stuart Steinberg. "He was focused, and was clear about the mission. He called me on Shabbat, moments before going into the Gaza Strip, just a few hours before he was killed. He had been injured, together with several other soldiers in Gaza, all of whom had been returned to Israel to receive treatment. He told me he was going back into Gaza to fight and to be with his friends."
Max was killed during the fighting in Shuja'iyya during Operation Protective Edge on July 20, 2014. He was killed together with Staff Sgt. Oren Simcha Noach, Staff Sgt. Daniel Pomerantz, Staff Sgt. Oron Shaul, Staff Sgt. Shachar Tase, Sgt. Ben Itzhak Oanounou, and Sgt. Shon Mondshine. Max was 24 years old at the time of his death. Now buried in Jerusalem, Max is survived by his parents, a brother, and a sister. His favorite singer was Bob Marley; Max's tombstone carries a quote from a Marley song: "Live for yourself and you will live in vain; Live for others, and you will live again."
Seeing the Gaza Strip through Max's eyes
Filmmaker Sagi Alter recounts the film's creative process
"From the moment I heard about Max's story, it was clear to me that what I wanted to deal with in the film was Max's journey: His long journey from the States, the inspiration he drew from other soldiers who had also volunteered, and all the way through to his military training course, culminating with Operation Protective Edge. His was both a physical-materialistic and spiritual journey. On the materialistic level, he moved to a country thousands of miles from his home, and spiritually, he found new meaning to his life. By the same token, the film moves through two layers: the first is the journey itself, a journey that began with small, tangible steps, and culminates in the abstract shape of memory. The second layer is the world of colors, which is seemingly external, aesthetic, but it represents Max's inner world: from the colors of his childhood — the desert's warm but rigid colors that challenged him and his siblings; and up until where he felt, in my opinion, that he found his place, represented by the various shades of the Israeli khaki color.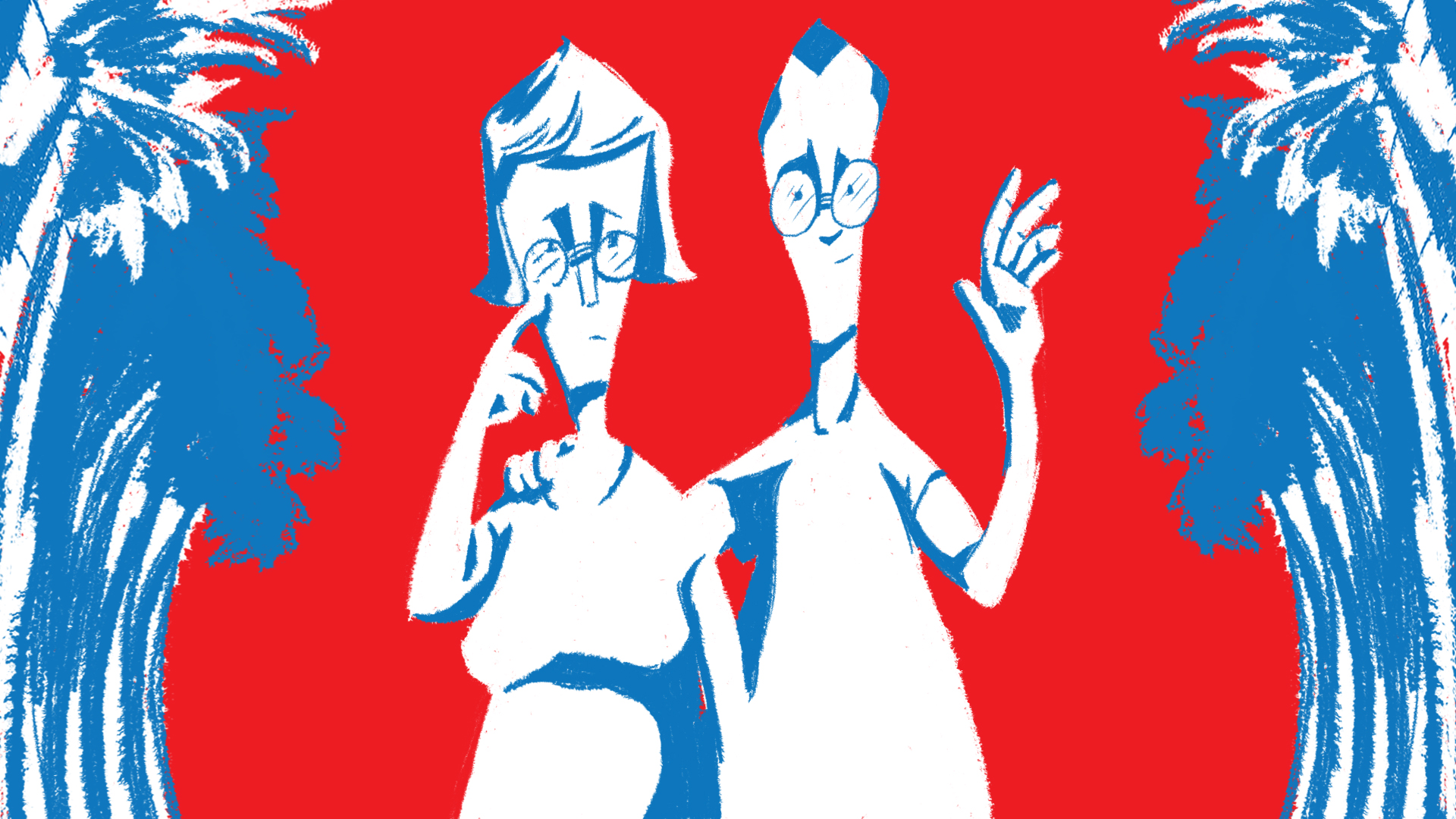 "I chose to create the memory scenes of the army through Max's eyes; it is how I introduce viewers to Max's subjective experiences. I wanted audiences to experience along with him the togetherness and sense of mission. I chose to represent Operation Protective Edge through Max's eyes as a solider performing a nighttime operation, the sensation that everything around you is shrouded in darkness until the shaft of light from our side or their side illuminates the field for a moment, one beam leading to the second, the second to the third and so forth, until the final streak of light in Max's life.
"At some point when creating these scenes I felt that my own memories were merging with his. I had a feeling of creating a subjective experience yet also, to a certain extent, a collective one, a personal sentiment that I feel I share with many in this country — but also with a minute group of singular individuals. Those were not born here but chose to be here, to serve a higher purpose. And now, we are brothers, brothers in memories."